Hear Now Audio Fiction and Arts Festival
Podcast Palooza is the Hear Now Festival's juried competition for recorded sound works. Podcasts, audio fiction, audio theatre, and even sound art all are evaluated by our judges, and qualifying entries are awarded  Platinum, Gold, Silver, or Bronze recognition.
The pages at the links below offer hours of listening to a tremendous variety of audio works. Immerse yourself or skip around. There is much to hear here.
Podcast Palooza pages will launch at 1:00 PM on Thursday, June 24, 2021 and remain active for the duration of the festival.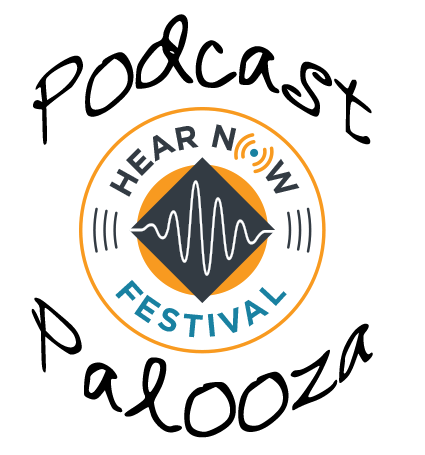 Attendees! Vote for your favorite Podcast Palooza submission:
Click this link to get details and vote:
Best Podcast Palooza Submissions
VOTING CLOSES AT 11:59 PM CT ON FRIDAY, JULY 31
Please respect the integrity of this poll and only vote for submissions you actually listened to. Thanks!