2023 Hear Now Palooza Awardees
Some Selections May Contain Strong Language
It is yet to say which is more unyielding: love, grief, or faith. Owing to one or the other, Johan, a grieving father, plunges into the woods to seek answers for the unnatural death of his son and discover its supernatural culprit if he's even real. Inspired by the ballad "Der Erlkönig" by Franz Schubert and Johann Von Goethe.
Gabriel Busaneli E Silva
All Hail Der Erlkönig
Muffy Drake is a Franco-American production team of storytellers based out of Paris. Absurd tale after tale about the human condition is told through a kaleidoscope of characters and storylines. MD prescribes short stories as a balm for a world in need of a laugh…
Jim Hall
Muffy Drake adieu…
Set in 1952 Hollywood, this play is about the reviving of an actress' career after the fatal shooting of her co-star during filming caused her fans to desert her for seven years. She agrees to appear in a new film, playing a character clearly based on her own life, in order to rebrand her as a potential villain, after an early career as "America's Sweetheart."
South – A Nautical Musical
A young sailor searches for his parents and finds religion, friends and fantastic coffee along the way. Set in the era of wooden sailing ships in the Caribbean, South is an original full-length musical podcast featuring beautiful songs and all of the dialogue performed by a diverse and highly talented cast. The musical arrangements are varied and striking, along with the fully-realized sound design, it's a surprising and engaging ride.
Carmen Borgia
South - A Nautical Musical
Submitted for Your Approval
Lyssa Graham and Dale Leopold
This audio compilation is taken from the sketch comedy podcast My Friend Lyssa. Created by Lyssa Graham and Dale Leopold (the team behind the award-winning political satire podcast BS de Résistance), MFL features the vocal talents of the Suffolk & Goode Players. Each episode features a variety of comedy sketches, commercial parodies and songs in the tradition of SCTV, The Carol Burnett Show, Stan Freberg and the Firesign Theater.
Lyssa Graham and Dale Leopold
Submitted for Your Approval
In 1862, the Olivia Barrington, a sturdy whaling vessel with an able crew, sails directly over the spot where a meteorite had fallen into the Atlantic Ocean centuries earlier. The crew slowly becomes aware of a terrifying alien presence, transported by the meteorite across galaxies and who occasionally emerge from their blue, gelatinous dimension to feed on them. Meanwhile in 1988, two small town Connecticut radio show hosts investigate paranormal events on the small island in the middle of nearby Dead Water Lake. They begin to uncover links between the lake and the fate of the whaling ship more than a century before.
Chris Burke
Under Dead Water
Kc Wayland and Alexander J Newall
We're Alive: Descendants is the continuation of over a dozen years of independent audio storytelling. Created by Kc Wayland, this tale of high-octane action, drama, and horror follows the next generation of survivors 18 years after a violent infection devastated the planet. As society slowly recovers, those Infected humans have evolved into strange and deadly new forms. Born into a dangerous new world, Nick, Vera, and Alex must confront their parents' legacies as they struggle to distinguish between right and wrong, friend and foe, human and Infected.
Kc Wayland and Alexander J Newall
We're Alive: Descendants
813 – Arsène Lupin Series, Book #4
Paris is aghast at the news that one of Lupin's victims was discovered murdered. As the bodies continue to pile up, Lupin demonstrates his indefatigable tenacity - on a mission to clear his name and discover the shattering secret of 813.
Cirque du Lys Winter Showcase from the novel Obedience
Fly through the silks at Cirque du Lys, in this fantastical student-teacher romantic suspense full-cast narrated audiobook. Starring two debut narrators—voice actors Daniel Zbel and Rapunzaroo. Daniel resides in Costa Rica with his family and has been making pleasant sounds for most of his life. Rapunzaroo also dabbles in professional cosplaying in addition to voice acting. Liza Snow, the author, has been an indie author for seven years and loving every minute of it.
One was too quiet. The other was too outgoing.
One followed procedure. The other listened to office gossip.
One believed that science was important. The other believed that scientists could be cute.
One was determined to be somebody, to make a difference, to do something big.
The other was determined to be her friend.
The improbable story of Gertrude Blanch, Ida Rhodes and the great information factory that was called The Mathematical Tables Project.
David Alan Grier
Add Subtract
This is history, in a very personal sense. Antonia Steadman was a little girl in England during World War II, old enough to remember the "Blitz" air-raids. Mrs. Mathew, now in her 80s, lives in the United States. She wrote this fascinating, sometimes astonishing, and deeply introspective audio piece to re-examine memories which have haunted her life – especially, those of her father, Major Anthony Steadman, who served with distinction, and was killed in action in Burma, one of the least-understood but hardest-fought campaigns of the war. Her play brings her experiences, and his, vividly to life. More than just a memoir or a history lesson, this piece shows the real depth and the permanence of the damage caused by the tragedy of war.
Richard Fish
Antonia's Homefront
When Dale Malone is moving out of her house in 1990, her son Warren discovers videotapes of the comedy act Dale had with former husband Jackie Hill in the 60s. The act and the marriage broke up just before Warren was born; he has grown up with his mother, and is disappointed with his father, who went solo as a standup comedian. Now, at 21, he will get to know his father for the first time. This family drama contains period recordings of his parents' comedy act on Ed Sullivan.
It Came From Within the Icebox
Bill Chessman & Suzan Lorraine
A failed yogurt experiment at the back of the fridge, or a new life form? Blaine and Ursula Franklin say it's time to chuck it. Professor Royston Nematode begs to differ. Either way, this can't end well!
Bill Chessman & Suzan Lorraine
It Came From Within the Icebox
Outgrowth follows the story of an Oregon family whose summer camping trip goes horribly wrong when a colony of ants infected with an invisible fungal agent follow an unwitting family member back to their secluded yurt in the Willamette National Forest. Things go from bad to worse as the fungal assailants infect one member of the family after another until finally, the family's skeptical daughter (Evan) see's the horrible truth with her own eyes and attempts to spirit the remaining members of her family away from the terror unfolding in the woods. But is she fast enough to escape?
Katrina Salicrup
Outgrowth
Talq Boat – Presented by Muffy Drake
A family-owned recording studio conducts open auditions to come up with a catchy theme song for the new podcast: Talq Boat.
The family believes there's a lot of money in podcasting and wants a cut of the action. They make few offers that are refused...
The familiar "POP!" of the intercom button can be heard throughout the sessions, producing a "hot mic" for everyone to hear what's really going on behind the scenes.
Jim Hall
Talq Boat - Presented by Muffy Drake
The Loyalists is an episodic sci-fi audio drama set in the year 2053 during the second American civil war. The east coast Founding Party regime has created a mandate that allows the wealthy true citizens of the divided states to donate in exchange for luxury protection. Three soldiers are dispatched to protect the wealthy hidden in a resort called Eden in the Amazon jungle. They quickly discover that Eden is something more than just a posh sanctuary.
Colin Dering
The Loyalists
The Pan Am Podcast, Episode 17: Tenerife Airport Disaster
Experience the legacy of the world's most iconic airline, Pan American World Airways!
Hosted by historian Tom Betti and brought to you by the Pan Am Museum in Garden City, New York, this award-winning program brings Pan Am's 64-year history to life through engaging storytelling and insightful interviews from Pan Am employees, passengers, historians, authors, fashionistas, and aviation enthusiasts!
The Pan Am Podcast is a history and humanities program.
Tom Betti
The Pan Am Podcast, Episode 17: Tenerife Airport Disaster
Michael Shannon and Alex Goebel
Dodds Aldon finally has the life he's always wanted, a life of adventure on the open sea! Along with his new friends, he joins a crew and begins exploring the mystical and dangerous waters of The Wandering Sea.
The Storm Chasers is an anime-inspired adventure/comedy set on the open seas. Join us for the adventure of a lifetime!
Michael Shannon and Alex Goebel
The Storm Chasers
There's a story behind every farewell. Three Viewings explores love, money, and loss in a trio of mordantly witty narratives. In a small-town funeral parlor, 3 stories portray the extent to which we all hold on to memories, money, life, and love.
Steve Hendrickson
Three Viewings
A morning visit to the chicken coop is supposed to be a delight, not a fright.
On the day when Paisley Sutton goes to salvage barn board from an old chicken coop on her neighbor's land, she thinks the worst thing she may find is rotten eggs. Little does she know...she's about to unearth a mystery that has lingered for decades.
Aven Shore and Andilit
Fatal Floss
Her Bridegroom Bought and Paid For
A Medieval Historical Romance set in the Fantasy land of Karadok. Aimee Ankatel, youngest daughter to the richest merchant, only has eyes for the heavily scarred Lord Kentigern.
Any idealistic dreams of youth Kentigern once had were lost long ago in battle. His destiny was a cruel one, his homelands confiscated in the Northern uprising, he ekes out a lonely nomadic existence.
Never in his wildest dreams would he have imagined a reversal of fortune that included a wife like Aimee.
Anne Flosnik
Her Bridegroom Bought and Paid For
In the not-so-distant future, a deadly plague has forced billions into their homes, and locked them up tight. New Arcadia promises to bring people together again - a real-as-life virtual reality experience that takes players back to the year 199X.
For beta tester John Chambers and his friends to succeed, they have to conquer the mean streets of New Arcadia. And kill it on the dance floor.
Eric Jason Martin
New Arcadia: Revolution
The Return of the Soldier
This powerful debut novel first published in 1918 opens with the return of a shell-shocked Captain Chris Baldry from the trenches of WW1. It grapples with the devastation of mental trauma from that war and its effects on families, and reveals the growing shifts in England's class structures. This haunting story of love, loss and sacrifice has been described as one of the earliest attempts by a writer to examine the psychological effects on the soldiers who survived that early 20th Century conflict.
Christine Rendel
The Return of the Soldier
Alpha 8 is a sci-fi adventure podcast that explores what happens when a desperate alien from another planet swaps places with a struggling mom to understand the meaning of family to save her kind from extinction.
This family-friendly scripted series draws from science-fiction adventures like Starman, fish-out-of-water stories like The Princess Diaries, and body-swap comedies like Freaky Friday.
Bill Pearce and Rozanne Devine
This is the last script written by our cast member, Don Foote, who passed away in February, 2023. It is a hopeful story of eternity and rebirth, reminiscent of what Shakespeare wrote in "Hamlet:"
To die, to sleep, perchance to dream –
For in that sleep of death what dreams may come,
When we have shuffled off this mortal coil,
Must give us pause…
Bill Pearce and Rozanne Devine
Miracle Journey
Bill Pearce and Rozanne Devine
Joe is not a nice person. Not at all. He has treated the most important people in his life very, very shabbily. In fact, you might say he has a criminal intensity that he uses to get all that he wants, whenever he wants. But now, when he is clearing out his grandmother's house in order to sell it (against her dying wish), he finds karma.
Bill Pearce and Rozanne Devine
Outlook Not So Good
Safety In the Field Episode 228: "Aliens"
This entry is from the series SAFETY IN THE FIELD, an audio project inspired by educational audio-visual material: training films, filmstrips, foreign-language instruction records.
Savage Waking: Obliteration
When the tranquility of the small town of Monroville is suddenly shattered one morning by a mysterious earthquake, Sheriff Buckley and Deputy Fish head out to investigate. What they discover lurking among the ruins will soon threaten not only the lives of all in Monroville, but also the lives of those in the cities beyond. Trapped in the local library by forces they don't understand, will Sheriff Buckley and a small group of civilians be able to decipher the mystery of what's happening and escape the clutches of the dead or will the library become their tomb?
Jonathan Winstead
Savage Waking: Obliteration
Bill Pearce and Rozanne Devine
Affluence and privilege are on the opposite end of the spectrum from poverty and destitution. And they seldom meet. But when Paul, an affluent attorney, meets Bill and Deena, two homeless people, the span of the spectrum shrinks. In this story, we find out that it is not always clear where true wealth lies on the spectrum between poverty and affluence.
Bill Pearce and Rozanne Devine
Scuffs
Blake Wayman was a cop until a criminal syndicate had Blake and his wife killed... there's only one problem: Blake didn't stay dead. Now Wayman is a wheelchair bound P.I. with a gift. He can walk the streets of Underworld City, a purgatory on the banks of the River Styx, run by the mysterious Boatman, teeming with lost souls, spiritual forces, and long dead gangsters. There Wayman searches for his lost love and solves crimes no one else can, bringing justice from beyond the grave…
Tales of Terror represents Prometheus Theatre of the Air's 10th anniversary as a radio theater company. The show comprises adaptations of classic horror stories begun by a core member of the company who died in 2021, completed by Prometheus director Mark Lowe.
Mark Lowe
Tales of Terror
The Call of the Flame, Chapter 12: Balance (Part 1 of 3)
The Call of the Flame is a high fantasy series inspired by The Lord of the Rings and the audio series We're Alive: A Story of Survival. While working in the tedium of retail, Kurt listened to audio lectures on mythology, history, NPR's Star Wars radio play, and the Song of Ice and Fire audiobooks read by the late Roy Dotrice, with music scores by Howard Shore and Ramin Djawadi. All those things put together seeded a specific feel that he wanted to recreate for The Call of the Flame.
The series tackles themes like consequences, oppression, patriarchy, and finding balance within oneself. Centered on Bri--a barmaid and daughter of a God slaying folk-hero as she discovers an onset of powers thought to be exclusive to the God her father had slain years ago.
Kurt Cañez
The Call of the Flame, Chapter 12: Balance (Part 1 of 3)
The Endless Elsewhere Podcast Season 2
When the calls to her late-night, paranormal radio show go from strange to stranger, host Lindsay Mallyn launches an investigative podcast to explore the mysterious happenings. Unable to do it alone, however, she recruits the infamous JP Leck, a disgraced archivist and the keeper of curious lore. Together they will uncover terrible secrets, delve into forbidden realms, and do battle with otherworldly creatures.
JP Leck
The Endless Elsewhere Podcast Season 2
The Festivus Incident or The Haunting of Ebenezer Scrooge
Tom Konkle and Kurtis Bedford
A fun anarchic, silly telling of a Christmas Carol in the style of The Goon Show and Monty Python. With my background writing and performing sketch comedy, I assembled the players and performed it with them via zoom.
Tom Konkle and Kurtis Bedford
The Festivus Incident or The Haunting of Ebenezer Scrooge
Things look brighter for down-on-his-luck country western singer Clay McGruder when a vet appears to take his loyal but injured dog to his vet clinic. The celebration of successful surgery is interrupted when local business bully Snerdly storms in demanding the rent payment for the vet clinic by five o'clock that evening. Will the formerly famous Golden Voice of the High Plains be able to save the clinic – especially after Snerdly informs them of an injunction by Song-Pluggers Incorporated against Clay playing his old material? Make a great new family tradition with this fun, heartwarming (and slightly subversive) Holiday tale!
Will Anderson
The Holiday Spirit
Sally Clark and Adam Henderson
A tragical comical epic about the life of Edward de Vere, secret son of Queen Elizabeth I… and also her lover. But if he's writing a play about a romance with the Queen it might be best to use a pen name, something bold like Spear Shaker. Now if he can just prove he's Royal - he will then be Divine - and none of this will be a sin.
Sally Clark and Adam Henderson
The King of Nothing
The London Necropolis Express
Three women. A London Office. A missing colleague. A pandemic. And a play that has just opened on the West End. A story about the position of women, the dignity of work, the demands of business, the life of the mind, and the need to care for your family.
David Alan Grier
The London Necropolis Express
Cole Burgett, Esther Medina, and Ethan Goff
In 1899, a medical doctor summoned to the ancestral home of her old flame uncovers his family's dark history and the devastating consequences of truths kept secret for generations. The Lost Son is a limited event audio drama series inspired by gothic horror stories and classic monster novels.
Cole Burgett, Esther Medina, and Ethan Goff
The Lost Son
Amish Jani and Robin Shore
The Rapscallion Agency follows the adventures of cat burglar Lisette Mainsabiles and computer hacker Paul Lee (aka Cluracan) as they use their unique skills to start a business, navigate young love, and lovingly care for a cybernetic rat.
Amish Jani and Robin Shore
The Rapscallion Agency
The Secret Garden – by Frances Hodgson Burnett
David Farquhar and Noelle Dupuis
"After the death of her parents, spoiled, abrasive Mary is sent to live with her Uncle Archibald at Misselthwaite Manor in Yorkshire. With animated comments and apt characterizations, the cast of narrators describe how Mary discovers an abandoned secret garden and a host of unlikely friends, including plainspoken gardener Ben Weatherstaff, frail and demanding cousin Colin, and kind Dickon, who brings out the best in all living things. Engaging and well-placed sound effects–birdsong, pounding rain, footsteps on gravel–augment the production and create a full-bodied sense of place. This audiobook is a treasure and is sure to captivate listeners of all ages." - AudioFile Magazine Review
David Farquhar and Noelle Dupuis
The Secret Garden - by Frances Hodgson Burnett
The Spectral Silhouette Ep 3: Death Bird for Hire
It's the Spectral Silhouette Radio Show! A pulpy musical audio drama inspired by old time radio programs from the 30's and 40's. Spectral Silhouette features a full voice cast and jazz band performing original songs and stories for your listening pleasure.
Matt Winkelman
The Spectral Silhouette Ep 3: Death Bird for Hire
Bill Pearce and Rozanne Devine
Benji Vaughn is settling into his new home, recently inherited from his grandmother. Everything looks fine until the lawyer, Harold Summerlin, appears with news of a long lost relative that will affect Benji's inheritance. In dealing with this, Benji finds he must also face his own prejudices and their effect on his immediate family.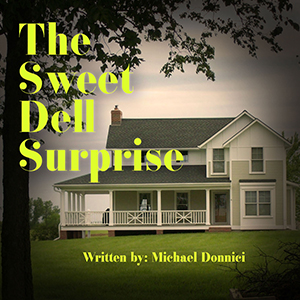 Bill Pearce and Rozanne Devine
The Sweet Del Surprise
The Trial of Sarah, a family peace play written by Gloria Itman Blum, is a retelling of the biblical story of Sarah sending Hagar and Ishmael away to the desert to protect her own son Isaac. This fearful demand dividing Abraham's family may have been the precursor to the hostility between the Jews (the descendants of Isaac) and the Arabs (the descendants of Ishmael). The Angelic Court of Eternal Accountability reexamines and heals this ancient conflict.
Gloria Itman Blum
The Trial of Sarah
The play takes place at a future time of environmental collapse, when water is so scarce that it has to be rationed, and when certain members of society are deemed unnecessary and therefore eligible to be sacrificed to save water. The protagonist, Dawn Agwas, realizes that she and her cat Finbar will be eliminated, and there's nothing she can do about it.
The play's inspiration came from my concern about the drought in the West as well as feelings about getting older. The title is a takeoff on the Ray Bradbury story, There Will Come Soft Rains, which is also about the end of society.
Miriam Graham
There Came Rain
True Vault Escapades: A Fallout Audio Drama
Set during the events of Fallout: New Vegas follow the story of a tough-as-nails wasteland detective and a blonde-bombshell vault girl as they solve some of postwar America's biggest mysteries. From the harsh lands of Texas to the war-torn deserts of the Mojave, Walter & Bunny risk it all to expose sensational murders, crime syndicates, and even cold cases from over 200 years ago. All of it draped in a 1940s noir blanket.
The whole package includes Trans-Atlantic accents, vinyl grain, and even era-appropriate music.
Preston Hardin
True Vault Escapades: A Fallout Audio Drama
Voices of Our Grandparents
This vignette, culled from the author's oral interviews of his grandmother's recollections of being a nurse in 1960s Detroit, is part of a series developed to preserve and disseminate African American history through audio dramas broadcast on our campus radio station during Black History month.
Will Anderson
Voices of Our Grandparents
Whistlebottom – A Trespasser's Tale
If a radio play and an audiobook met at a campfire to share a chilling account of mayhem that takes place in hell and a real estate office parking lot, it would sound like: Whistlebottom - A Trespasser's Tale.
Like an otherworldly adventure story read by your delightfully weird mom, all of the roles and lively narration are provided by writer/actor Silvie Zamora.
This is a story about second chances and the power of love. The power of multidimensional science plays into it, too.
Silvie Zamora
Whistlebottom - A Trespasser's Tale
As if ruining my life wasn't enough, now he's back to ruin my Christmas.
The only thing I hate more than Christmas is Tucker James—the guy who wrote a song about me after I turned him down in high school. He became famous. I became infamous.
With Tucker back in town to play at the annual winter festival, this Christmas is shaping up to be one of the worst. Everyone loves the country music star who put our town on the map. Everyone except me.
Andy Garcia-Ruse
Christmas After All
Dead Before Dinner (Shadow Valley Manor Series, Book 3)
Veteran paranormal investigator Maureen Keslyn never asked for life to be easy - for her, nothing is more invigorating than hunting down and ending a dangerous paranormal adversary. Fortunately, life at Shadow Valley Manor tends to be a little more...interesting...than the experience at your average retirement community. Right now, though, even she has to admit that things are getting out of hand. The bizarre murder of one of her elderly residents is only the beginning. How is she supposed to focus on tracking down the killer when there's a spider loving middle-schooler underfoot? Worse, she's acquired an unwelcome roommate - an elderly woman with dementia and a penchant for walking through walls. Maureen is ever resourceful, but the death count keeps rising despite her best efforts and the help of her team. With the life of a child hanging in the balance, Maureen is forced to take extraordinary measures - but will they be enough?
Teri Clark Linden
Dead Before Dinner (Shadow Valley Manor Series, Book 3)
In the Presence of Greatness
Kathy Garver and Ben Ohmart
Patty Duke's indelible show-business legacy echoes with previously untold stories of a six-decade career, and of luminaries including Richard Burton, Anne Bancroft, Judy Garland, John F. Kennedy, Helen Keller, Lucille Ball, Liza Minnelli, and many other famous celebrities. Material taken from interviews by William Jankowski formulates this informative and entertaining book endearingly read by award-winning narrator and actress Kathy Garver who was friend and peer of Patty.
Kathy Garver and Ben Ohmart
In the Presence of Greatness
Elin Willows' popular debut Inlands explores the emotional journey of a young woman who leaves behind her life in Stockholm and finds herself in a new place at the edge of the Arctic Circle. Overwhelmed by nature's magnitude and the simplicity and strangeness of her new life, she searches for a new identity and for ways to overcome her feelings of alienation. Rather than returning to the known (Stockholm, her friends and family), she chooses to stay and struggles to adapt to its new customs.
Ann Richardson
Inlands by Elin Willows
Wizards. Prisoners. Preachers. And robots!
They stick out. They change the conversation. They challenge the traditional narrative. They are Outcasts—isolated, different, misunderstood. Being normal is nice. But being outcast is a real part of the human experience.
Have you ever had the feeling of being alone in some way, of being on the outside looking in? If so, then the characters in these short stories will move you--sometimes by their depravity, sometimes by their sorrow...and sometimes by their joy.
The Ohio Writers' Association has partnered with Ohio Audiobook Narrators to write and produce these short stories that describe the very human experience of being "Outcast".
R. Lynn White
Outcasts: An Anthology
Peter Rabbit and Other Stories
This audiobook includes eighteen of Beatrix Potters' most famous stories, followed by an interview with Peter Rabbit.
"As a child I spent summers in the Lake District, where Beatrix Potter lived. Peter Rabbit, Jeremy Fisher, Squirrel Nutkin and Jemima Puddleduck became friends of mine. Re-living our childhood adventures has been an absolute delight." Alison Larkin
Alison Larkin
Peter Rabbit and Other Stories
Holly Adams and Genevieve Jack
After three hundred years trapped in the underworld, resurrected dragon shifter Marius must face a world that has moved on without him. He finds relief from his nightmares in a dragon named Harlow, the alluring daughter of a washed-up Paragonian aristocrat. But when his niece becomes trapped in the underworld, only Marius can navigate the violent domain of the dead to save her… if his bond to Harlow is strong enough to guide him back to the living.
Holly Adams and Genevieve Jack
The Last Dragon
The Truthseer and the Goose
Answering an inner call to seek the Truthseer, a youth questioning their gender identity flees from a shadowy past.
The Truthseer, sought for her wisdom, doubts her purpose and abilities.
As she tends her beehives with the companionship of a watchful goose, the bee magic warns of rippling change in the Harmony.
Transformative journeys lay ahead.
Even for the goose.
This pastoral fantasy novel imagines a nature-attuned world where what one gives matters most and Balance is precious.
Aven Shore
The Truthseer and the Goose
Hatch looks to heal the invisible wound beneath the twisted scar stretching her right arm. A moment's hesitation on a battlefield left her friend and teammate Graham Benson dead. Hatch sets out to face her greatest fear: her past.
Hatch finds Benson's widow Shayla and her daughter Maddie. When she arrives, Hatch discovers Shayla's bank accounts had been cleaned out by her brother, a low-end criminal. He stole the money with promises of returning it after a score.
An offshore nuclear plant comes under siege, and Hatch, honoring her code, sets out to right a wrong while redeeming her past.
Holly Adams and Suzanne Trauth
At the reading of her beloved father's will, Kate, a divorced French professor, learns of his affaire de coeur during World War II with a French artist named Emilie, to whom he has left a substantial bequest. Kate, stunned to discover the existence of this woman who captivated her father, is determined to unravel the mystery of his past and unearth the truth.
Though Emilie has passed away now, her daughter Yvette sends a box of her mother's keepsakes from the war that are even more unnerving – among them a dried flower, a photograph, two smooth stones, and a train ticket. Kate wonders about her parents' marriage. After the war had her father abandoned passion for honor? Did he really love her mother, or was he compelled to marry her out of his sense of duty? How well did she really know her father? Or her mother?
She embarks on a journey to the south of France to reconcile the past and confront her own demons, as well as the legacy of her father's wartime love affair and the price he paid to live an honorable life.
Kate's life is changed forever…
Holly Adams and Suzanne Trauth
What Remains of Love
Winnie the Pooh – The Accessible Version
Tristan Snyder and Richard Rieman
A full cast version of the original 1926 adventures of Winnie the Pooh with rich audio description of the original illustrations. ImaginationStorybooks.org makes the audiobook accessible to all children, including those who are blind or low vision. Tina Hansen, parent of a blind child, told us after listening "Who says muggles can't work magic? I believe this team of muggles know how to work magic. Face it, the author's words combined with the beautiful narration and the wonderful descriptions of the illustrations really make the story come alive. If that isn't muggle magic, I don't know what is."
Tristan Snyder and Richard Rieman
Winnie the Pooh - The Accessible Version
Ambition: A Minuet in Power
Ambition: A Minuet in Power is a narrative adventure game set in Paris on the eve of the French Revolution. A visual novel at heart, it brings 18th-century Paris to life through environmental audio, an array of incidental SFX, and a classically-inspired original score, which features a talented team of soloists and ensemble musicians, and is crafted to be as authentic as possible to the period. Taking a page from theatre, the music uses a branching, reactive structure that follows the pacing and paths of the player through the ever-shifting array of parties, dramatic reveals, and betrayals that make up protagonist Yvette Decaux's story.
Sonic Realms is an innovative hybrid of tabletop role playing and audio drama. Campaigns are recorded by the players in-character, with decisions and dialogue improvised live during the game as it unfolds. Usable dialogue is then extracted from player audio and weaved into an immersive experience with cinematic music, sound effects with a full cast. We call the resulting adventures AudioSagas.
The end result is an unpredictable story which is collaboratively created by players and game masters on the spot with elements of risk and chance driving the narrative forward. Nobody knows where the story will go.
Paul Greenleaf
Sonic Realms
Bright Star – A Christmas Story
Bill Pearce and Rozanne Devine
A mysterious recording has emerged from an estate sale. It is a first hand account of an event -- an out-of-this-world encounter -- that happened at Christmas time some forty years ago. Does the story presented on the recording reflect reality or imagination? Is this an encounter with Santa, or an alien?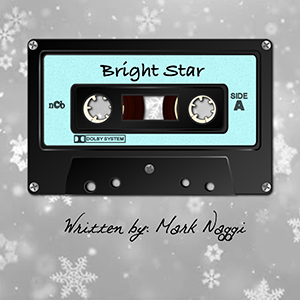 Bill Pearce and Rozanne Devine
Bright Star - A Christmas Story
Grandpa Was a Private Eye
Bill Pearce and Rozanne Devine
A lighthearted story to introduce us to a modern version of Nancy Drew or Trixie Belden. In fact, our heroine is also named Trixie! This episode has Trixie looking for crimes to solve and trying to fit in as a normal teenager. Listen in to see how well she does at both!
Bill Pearce and Rozanne Devine
Grandpa Was a Private Eye
It's a Wonderful Law & Order Life SVU
Paul Hans Strebe - Producer
No man is a failure who has friends – in the right places. Ten years after George Bailey's life was saved by his guardian angel, things in Bedford Falls are in a tailspin of blood, booze and bad decisions: A serial killer has bodies piling up like so much bad debt at the building and loan, when Mary Bailey is found strangled in the family home. Will the town once again rally to bail out Bailey, or must George dig deeper into his prayer jar to save his business, solve his wife's murder, and keep Clarence from throwing him off the bridge himself?
Paul Hans Strebe - Producer
It's a Wonderful Law & Order Life SVU
The Case of the Greasy Chiweenie
Bill Pearce and Rozanne Devine
Buck Barlow is a detective – and a dog. Along with his friends and associates, he solves mysteries in "the big city." In this episode, Buck and the gang are on the trail of a crook who has murdered an old friend and mentor of Buck's: Captain Craggy. Will they be successful? Listen to find out!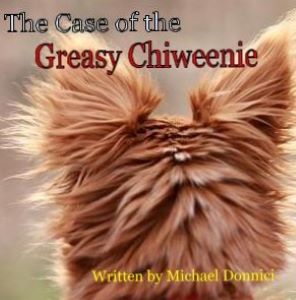 Bill Pearce and Rozanne Devine
The Case of the Greasy Chiweenie
With the overpopulation of the Earth, the world's new triumvirate has been chartering ships. Their purpose: to transport groups with the mission of colonizing other habitable worlds. They've been claiming to discover these new worlds uninhabited and after much work on their part, ready to occupy. All evidence points to the contrary.
Vincent C. Davis
The Hunting Season
The Lost in Williamsburg Christmas Special
Everyone in Williamsburg is getting ready for the Christmas season, and Williamsburg employees are busy making the 600 wreaths needed to decorate the town. Betty Miles often wins a blue ribbon for her wreaths and many folks are jealous. But what they don't know is that Betty gets her special wreath trimmings through pagan tributes and the occasional animal sacrifice. This year however, things don't go as planned and the result is murder!
Phillip Merritt
The Lost in Williamsburg Christmas Special
The Spectral Silhouette Radio Show Episode 2: Gone but Not Forgotten
Monty Eldritch, Penny, and Sil are called upon to investigate a mysterious death at an old country estate. Could it be natural causes? Or something more sinister? This episode features chills, thrills, laughs; it's perfect for the spooky season.
"You can't threaten a ghost with death..."
Songs Featured:
Amnesia Waltz
Gone but Not Forgotten
Matt Winkelman
The Spectral Silhouette Radio Show Episode 2: Gone but Not Forgotten