Announcing the 2022 Hear Now "Bestival"

The Special HNF 10-Year Anniversary Edition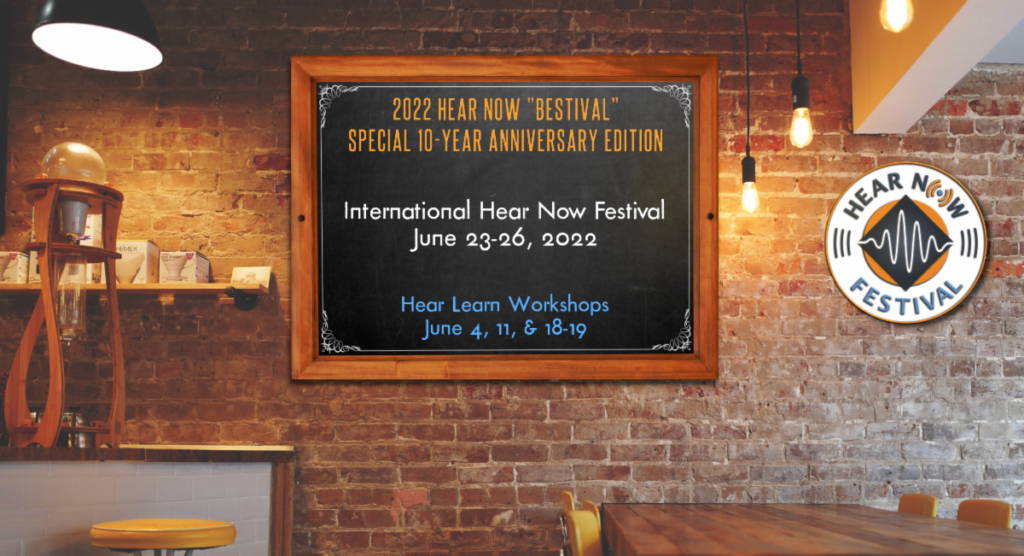 Please join us online June 23rd – June 26th for the 2022 International Hear Now Festival!
---
A Message from National Audio Theatre Festivals, Inc.:
To our friends and fellow lovers of audio theatre,
In light of ongoing changes here at NATF as well as lingering concerns over COVID-19, this year's festival will once again be virtual. However, we are so excited to bring you our most special event yet!
To celebrate the 10th anniversary of the Hear Now Festival,
we'll be airing some of our most beloved sessions and programs from festivals past, including performances recorded at the National WWI Museum and Memorial in Kansas City.
We're so excited to take this trip down memory lane with you to reminisce on some of our most memorable moments and legendary performers.
By popular demand, we will also be continuing to host our Hear Learn workshops right up until the festival!
We look forward to celebrating the audio arts with you this summer,
Board of Directors, The National Theatre Festivals, Inc.